Northern Nevada Coin specializes in buying silver dollars, gold coins, Carson City coins, gold scrap, complete collections, estates, hoards, investment holdings, coins, silver bullion, gold billion, and rare paper money from collectors, investors, and other coin dealers. We have been buying gold in Carson City, Reno, Sparks, Minden, Gardnerville, Lake Tahoe, Fallon, Virginia City, and northern Nevada since 1993. If you live in the region and have gold, silver, or a collection of rare coins to sell, come down and see us before you sell your items for less.
One thing we realize at Northern Nevada Coin is that you want the best price for your coins when you are selling, and you want to be treated fair. We never play games like, 'go see what they will pay and we will pay more.' We will always pay more when push comes to shove. We want your business and as the area's leading buyer you can see that. No games, just good honest fair prices.
Why Northern Nevada Coin?
We are the area's leading buyer and the clear choice when it comes to selling your coins. With gold, silver, and platinum prices so high, gold buyers are coming out of the woodwork. Anyone can buy gold for cheap prices, but we strive to pay the leading prices in the industry. Our gold buyers are trained to be professionals in everything they do. So, if you are looking to sell gold make sure you see one of our gold buyers today.
Northern Nevada Coin has some of the finest showrooms in the country and we service clients nation wide. We are always looking for coins and related material to sell our customers. Having a nation-wide client base, we know where to get the most for our coins. What does this mean for you? It means that we can get you the most for your coins as well. This allows us to pay you more for what you own. At Northern Nevada Coin we operate on the principle that it is better to buy larger quantities of coins or bullion and make smaller percentages than buy fewer coins and make more per item. This simple philosophy has grown our business, made us prosperous, and put more money in the pockets of our clients. Northern Nevada Coin has become the place to sell coins for those who live in Carson City, Reno, Sparks, Lake Tahoe, Fallon, Minden, Gardnerville, northern California, and Nevada.
Northern Nevada Coin is known for rare coins but we also purchase rare paper money. Other names for currency are notes, bank notes, or bills. We actively seek currency and rare bank notes from Nevada, but we also buy all other types of notes. We seek old Nevada bills from Austin, Carson City, East Ely, Ely, Elko, Eureka, Goldfield, Lovelock, McGill, Reno, Rhyolite, Tonopah, and Winnemucca. If you have any rare Nevada bank notes please contact us immediately.
Our Credentials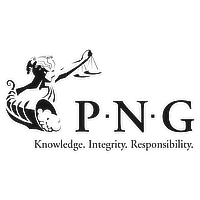 No rare coin or precious metals buyer likes that uncomfortable feeling they get when working with a dealer they're unsure about. The Professional Numismatists Guild has virtually eliminated that feeling for thousands of collectors and investors throughout the U.S. PNG has a strict code of ethics and promotes the industry under the nomenclature of "Knowledge. Integrity. Responsibility." PNG dealers are often seen as the elite dealers of the industry, and we are proud to be among the few. The owner, Allen Rowe, is member #634 and is one of only three members in the entire state of Nevada (3/16/06).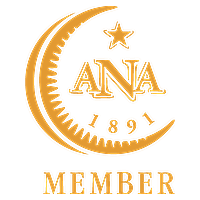 We support the largest numismatic organization in the country and have employees that are lifetime members as well as associate members. The ANA is one of the largest proponents for rare coins in the U.S., and if you are beginning to serious collect we invite you to join. Make sure to let them know that we referred you. Allen Rowe LM.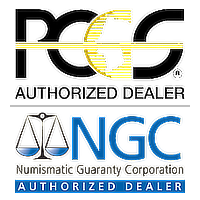 The two leading third-party grading services are PCGS and NGC. We are proud to be authorized dealers of these two fine numismatic companies: PCGS dealer #1078, and NGC dealer #1298. We are also authorized submitters at ANACS, ICG, PMG, PCGS Currency, and NCS.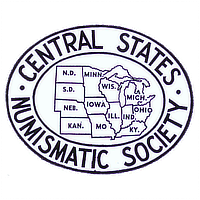 The CSNS is one of the largest Regional coin collecting organizations in the United States with over 2,000 members nation wide. They were founded in 1939 and operates in a 13 state Midwestern region. The CSNS is a non-profit organization with a mission to promote numismatic knowledge and collecting with an extensive education program offered to members and member clubs.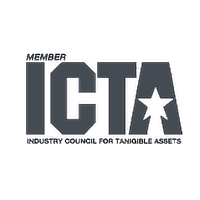 The Industry Council of Tangible Assets has been a nonprofit association dedicated to the rare coins, paper money, and precious metals industry for over 30 years. ICTA exists to promote and safeguard the interests of its members, serving as the industry watchdog to maintain an appropriate and favorable regulatory climate in the U.S.A. and all 50 states. ICTA also offers its members assistance and information on new and existing laws and regulations pertaining to the industry.
We also hold memberships in these organizations!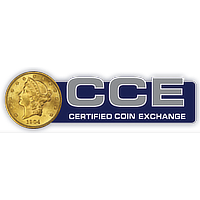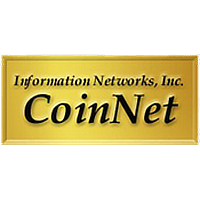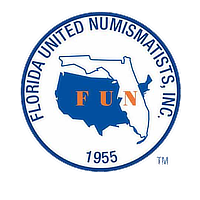 What about auctions?  Aren't traditional auction houses the best place to sell coins?
In most cases no! Yes, on occasion an auction will bring way too much for a particular coin, but in most cases the coins or collection is better sold by private treaty to a reliable party. We are always willing to help you realize the most for your coins, and if auction is the venue to do that we can help you by representing you. Auction houses compete for your business and we know how to get the most for you through our connections with them. But, look at the bottom line first. If your $20 gold piece brings $1800 in auction and we are willing to pay $1700 for the same piece our buy price is better. At auction you not only lose the sellers fee (usually 5%) but also the buyers fee (15% in most cases). That $20 gold that brought $1800 nets you only $1435.50. $1800 minus buyers fee of 15% = $1530.00(1800x.85). Then $1530.00 minus sellers fee of 5% = $1435.50(1530x.95). On top of that you now must wait 45 days for final payment. Sounds like a lot less than the $1700 we would pay today! 15% less in this case, and 15% is a big part of your investment or value. Auction companies often provide dreamy estimates and yet bring bargain basement prices compared to what you could have received from us.
Another auction example comes from Nevada paper money. A rare note was placed in auction where it brought just under $30,000. We would have paid $50-60,000 for the note had it been brought directly to us. We were not the buyer, but we could not have bought it for $60,000 in auction either. So, why did it sell so cheap? The person who was the collector for the note was at the auction. Since he was there no one else bid against him. Thus, the note only brought about half of what it would have via private treaty with a professional involved. Once again a case against going to auction with rare items. If you have something of great significance see us. Auction may not be the best venue.
What about online auctions?
Online auctions still rely on putting a willing buyer together with a willing seller. If you auction your material via online auction and there is not more than one willing buyer the price will stagnate and you will not realize the full potential of your coin. This can be combated by putting a reserve on your coin, but if you reserve it too high it goes unsold and you are out the listing fee. If your reserve is too low and there is no competition for that coin your gain is limited. While commissions may be lower, the amount of work required by you goes up tremendously, and if you don't know the ins and outs of building an auction it is likely that your coins will not receive the bids or attention that they deserve. A person is still better off finding a reliable professional dealer, such as Northern Nevada Coin, that is willing to work on small margins. There is a reason why we are considered professionals, we will help you realize the most for your coins. Yes we will make money, but we will prevent your coins from selling well below their market value.
One example we can offer you is a situation we benefited from. Another dealer bought a coin from an online auction. He studied it long and hard before he bid and was right when he received it in the mail. The coin he bought for $1000 was worth more than he paid. He in turn sold it to us for $1600. We were happy to buy this coin at his net price because we in turn sold it for $4500, almost three times more than he got and more than four times what the person who auctioned it got. Had this person brought us the coin and sought our advice we would have offered $4000 for it and been very happy to buy it. Who really lost? The person who did not seek a professional's advice. The person who auctioned it put it in a venue with millions of bidders, but without professional help the coin was sold for less than 25% of its real value. Don't lose out on the value of your coins; call us!
So, how do I sell coins to Northern Nevada Coin?
Easy. You can bring them to our store, ship them to us through the mail, or if your collection is large enough we will come to you. With stores in Carson City, Reno and Minden, we have become the destination for those who wish to sell their coins for a fair and honest price. We are the area's leading buyer and have customers from all over the nation selling us coins. If you are out of the area, remember, we do have buyers that travel around the United States on a regular basis. Feel free to call us and discuss the coin, collection, estate, portfolio, or hoard you would like to sell. Conformation prior to shipping your coins is recommended.
Coins we especially like to buy are silver dollars, gold coins, Carson City coins and material, key date type coins, and very pristine coins.
As always, all transactions with us will be kept confidential. We realize that privacy is valuable, and once lost it cannot be regained. We do everything in our power to protect your privacy.
Still have questions about selling to Northern Nevada Coin? Before calling, please check our frequently asked questions.
If our F.A.Q. page didn't answer all of your questions, call us!  Or you may Email us from the convenient form on our contact us page.
You can reach us by fax at 1-775-884-1644.
If you need to ship us a package, please make sure to address it to NNC (rather than "Northern Nevada Coin") and send it to the following address:
NNC
601 N. Carson Street
Carson City, NV 89701
Shipping info and tips
Make sure that you pack your products securely. Movement inside the package during shipping is your enemy and your coins may be damaged if not properly secured.
We recommend that you send your products insured and request a return receipt. We cannot guarantee the safety of your products until they have reached Northern Nevada Coin.
Your payment will be mailed to you as soon as we receive the product. With shipped deals we pay by check or bank wire only. Bank wires are subject to wire fees.